28 November 2015
My son the mass murderer: 'What did I miss?'
In 2006, Charlie Roberts walked into an Amish school in Pennsylvania and killed five young girls. His mother talks about trying to comprehend his actions.
Click here to read more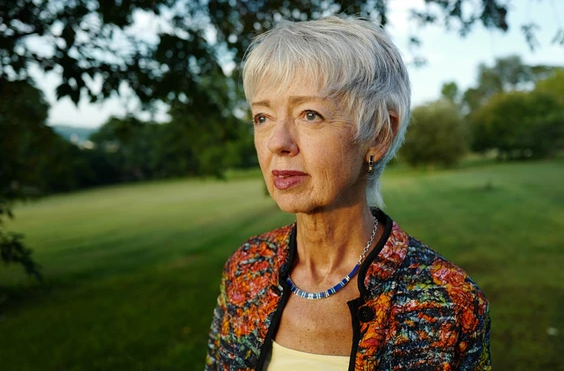 ---
5 November 2015
Forgiveness Project: Life After Hate
Click here to read more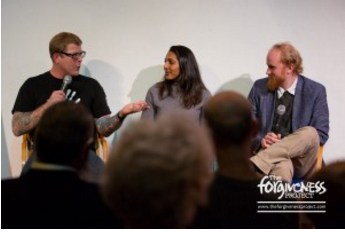 Reflections and motivations of two extraordinary people– Arno Michaelis a former far right extremist from the US, and Bjørn Magnus Jacobsen Ihler a survivor of the Utøya massacre in Norway. The discussion was skilfully led by Vidhya Ramalingam a far right specialist who told of how in her research she had lived amongst far right extremists only to discover that "people who I'd previously thought of as monsters were people like me."
---
Dalai Lama speaks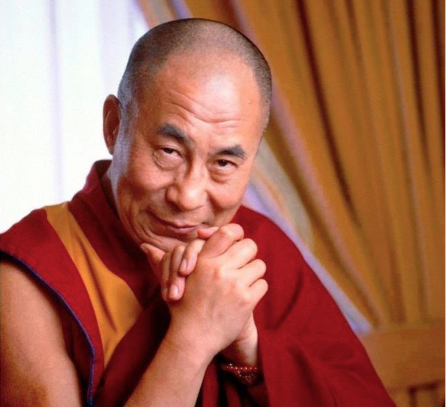 At the end of his talk someone from the audience asked the Dalai Lama, "Why didn't you fight back against the Chinese?" The Dalai Lama looked down, swung his feet just a bit, then looked back up at us and said with a gentle smile, "Well, war is obsolete, you know." Then, after a few moments, his face grave, he said, "Of course the mind can rationalise fighting back … but the heart, the heart would never understand. Then you would be divided in yourself, the heart and the mind, and the war would be inside you."
---
27 November 2015
Reeva Steenkamp's mother says she did not want Oscar Pistorius to suffer
Click here to read more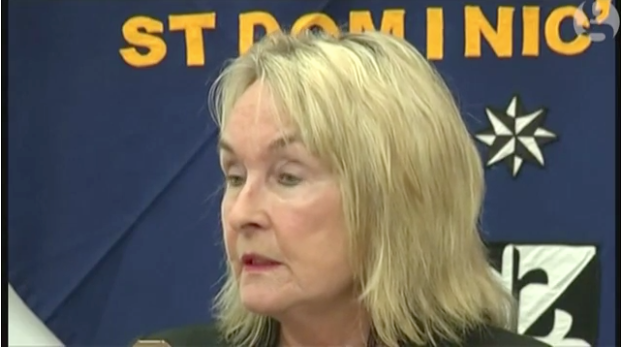 ---
22 October 2015
Restorative Justice: 'How I got an apology from my abuser'
Click here to read more

---
20 May 2015
Prince Charles and Gerry Adams of SinnFein Shake Hands
Click here to read more

---
Iranian mother who spared her son's killer – 'Vengeance has left my heart.'
Click her to read article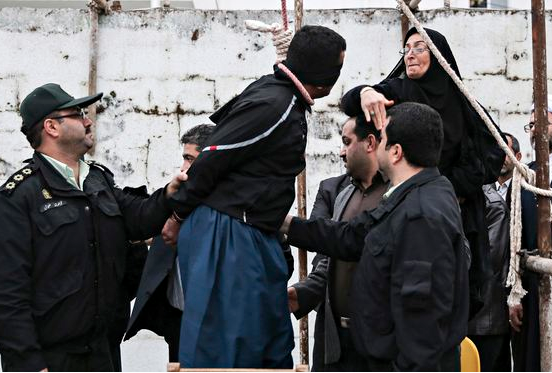 ---
Anthony Ray Hinton released  from Alabama Prison after 28 years on Death Row – 'I don't feel bitter, I don't hate anyone. They didn't take my joy.  That's what kept me alive.'
---
Auschwitz survivor Eva Kor meets former Nazi guard – 'I forgive the Nazis not because they deserve it, but because I deserve it'.
---
Freedom Road  – movie selection for Pan African Film Festival 2014 addresses issues of Forgiveness and the Truth and Reconciliation Commission in South Africa.

http://ywamarts.com/2014/03/12/cape-town-freedom-road-film/
https://www.facebook.com/freedomroadfilm
"Shot in Cape Town, Freedom Road is based on true events surrounding the Truth and Reconciliation Commission. It explores divisions of race and wealth, positioning the great sins of murder and torture against the smaller sins of rage and bitterness generated by apartheid. Even if a nation choses truth, political amnesty is not enough to silence the past."  
Willem Kentridge
---
Considerations on Anger, Forgiveness and Maturity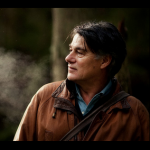 Poet and Philosopher David Whyte on Anger, Forgiveness, and What Maturity Really Means
"To forgive is to assume a larger identity than the person who was first hurt."
Click here to read article
---

Congratulations to The Forgiveness Project on a very successful 2014 lecture series discussing such varied experiences of harm and forgiveness.  An inspiring and humbling experience to witness these journeys.  Click here for more information
---
From Nov. 4, 2005 -UCSB Series "Voices" – The Archbishop discusses Restorative Justice, which provides restorative healing. In view of the Truth & Reconciliation Hearings.
---
Check out this Brene Brown take on empathy. We know that empathy has the power to inform choices and therefore change behaviour – thus the power of Restorative connection. But what is empathy – check out this short movie:
---
Daniel Reisel – The neuroscience of restorative justice
http://www.ted.com/talks/daniel_reisel_the_neuroscience_of_restorative_justice
---
Restorative justice: the meeting
(The following clip may not be viewable outside of the UK)
http://www.bbc.co.uk/learningzone/clips/restorative-justice-the-meeting/6369.html
30th January, 2015

South Africa apartheid assassin De Kock given parole
http://www.bbc.com/news/world-africa-31054912

27th January, 2015

Restorative justice issues bring court to a halt
http://tinyurl.com/pqc9cyh

15th January, 2015

Cases taking longer 'expected' with restorative justice
http://tinyurl.com/pulw5h4

17th – 24th November, 2014

Restorative Justice Week –
Click here to view brochure

3rd November, 2014

Replacing School Suspensions with Restorative Justice –
http://www.prx.org/pieces/122271-replacing-school-suspensions-

14th July, 2014

Alternative Sentence Praised –
http://www.stuff.co.nz/national/crime/10263124/Alternative-sentence

19th-20th November, 2014

3rd IRS International Annual Conference –
http://iars.org.uk/sites/default/files/IARS_ConfLeaf_A4_FINAL.pdf

July 26th, 2014

No offence – Encouraging results from restorative justice scheme in Bracknell.
http://tinyurl.com/mgy95f6

July 29th, 2014

The victims' commissioner, Baroness Newlove, has launched a
series of reviews to scrutinise the work of criminal justice agencies.
http://tinyurl.com/mepavs8

July 20th, 2014

Why me? has made this film to help victims read more…
http://tinyurl.com/l86csn8

June 23rd, 2014
Can prison be a place of redemption?
http://tinyurl.com/mdx3jfa
June 16th, 2014
Tourist driver meets family of deceased following fatal collision
http://tinyurl.com/kp936tm
 May 15th 2014
Stabbing victim forgives attacker
http://tinyurl.com/oomnywk
April 20th, 2014
Victim's family back cut jail term
http://tinyurl.com/ntb7z8z
April 15th, 2014
Elderly driver's brief lapse killed biker
http://tinyurl.com/nqaads4
February 14th, 2014
Victims of sexual violence may be able to confront attackers under restorative justice program extension
http://tinyurl.com/mrmtzjy